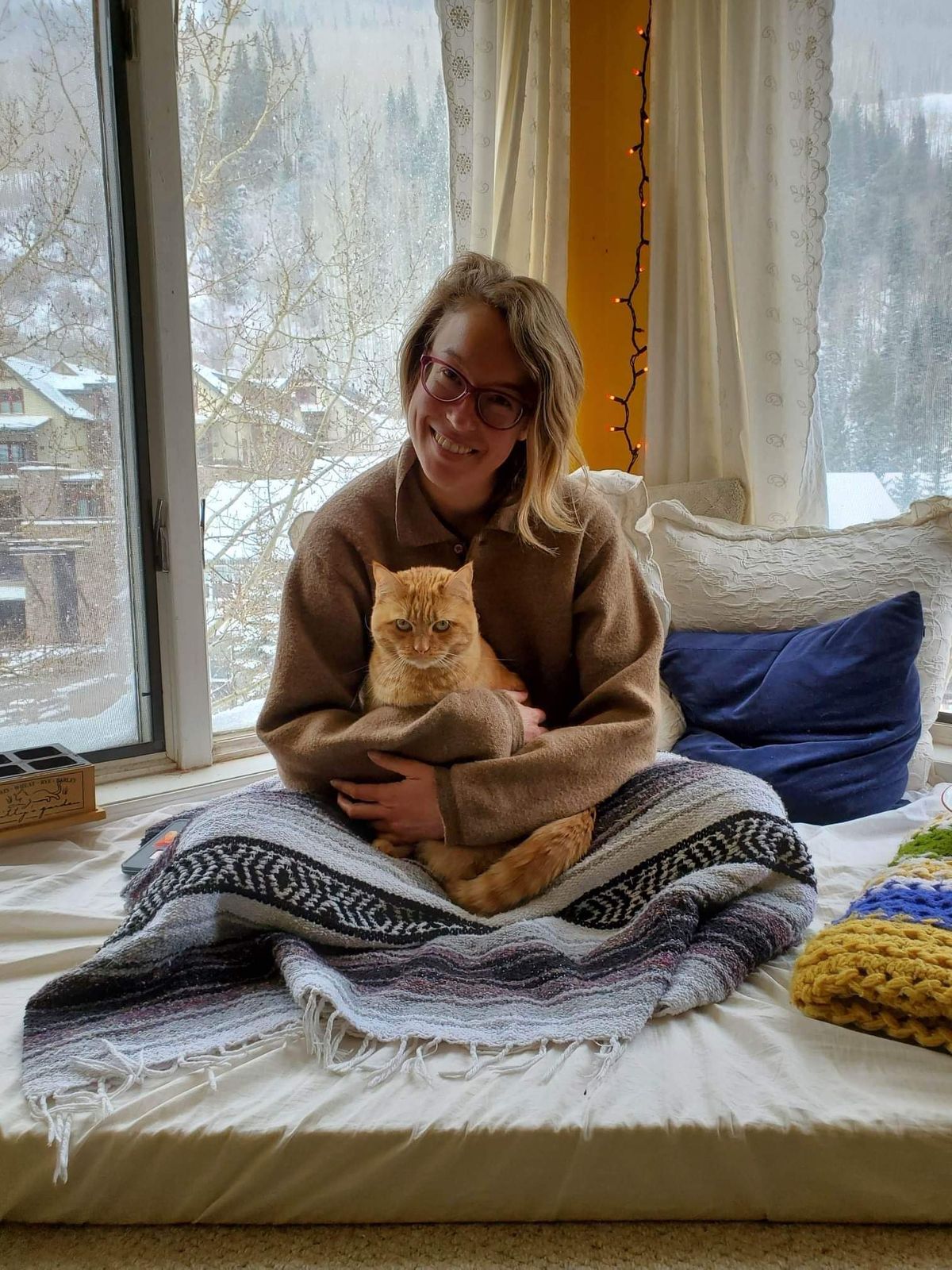 Hello there! Thank you for taking this time to get to know me. My name is Crisanne and I would say I am a pretty down to earth kinda gal, I love being out in nature, spending time with loved ones, reading, traveling and cuddling with my kitty. I live in the beautiful, Telluride CO and I absolutely love it here, community means the world to me and we have a hell of a good one.
Yoga started impacting my life in 2012, when recovering from a ski injury. My friend was teaching a community class and I gave it a go. I realized I needed to form a stronger connection with my body, mind and spirit and yoga was there to help me do that. Since then, I have taken hundreds of classes, went on a transformational yoga retreat, and completed my 200 hour yoga teacher training at Zenver Yoga, in Denver, Colorado. My training was based on the therapeutic vision which is designed to open up all of the myofascial lines of the body, invigorating students and leaving them feeling completely open and relaxed. This training provided me with the realization that practicing yoga is not about how you look, it is about how you feel and adapting poses to work for your body.
I encourage beginners to try this yoga thing out with me. I love to offer modifications for all levels, all unique bodies and meet you where you are.
I approach yoga in a gentler manner, with time and patience. Yoga has allowed me to connect on a deeper level with my own spirituality and I bring that into my classes as well. I believe in taking yoga with us when we leave class and practicing it out in the world, in how we choose to act, engage in our community and live our lives.
I am forever a student and cannot wait to practice with you & keep spreading the lovesauce!
<3 Crisanne
"Crisanne is a knowledgeable and passionate yoga teacher. She has a beautiful loving energy that radiates joy. She has inspired me to be more committed to my yoga practice and as a result I've improved my well being; body, mind and spirit." ~ Jennifer Sue Minion
"...a little slice of heaven."
~ private client after a one on one session