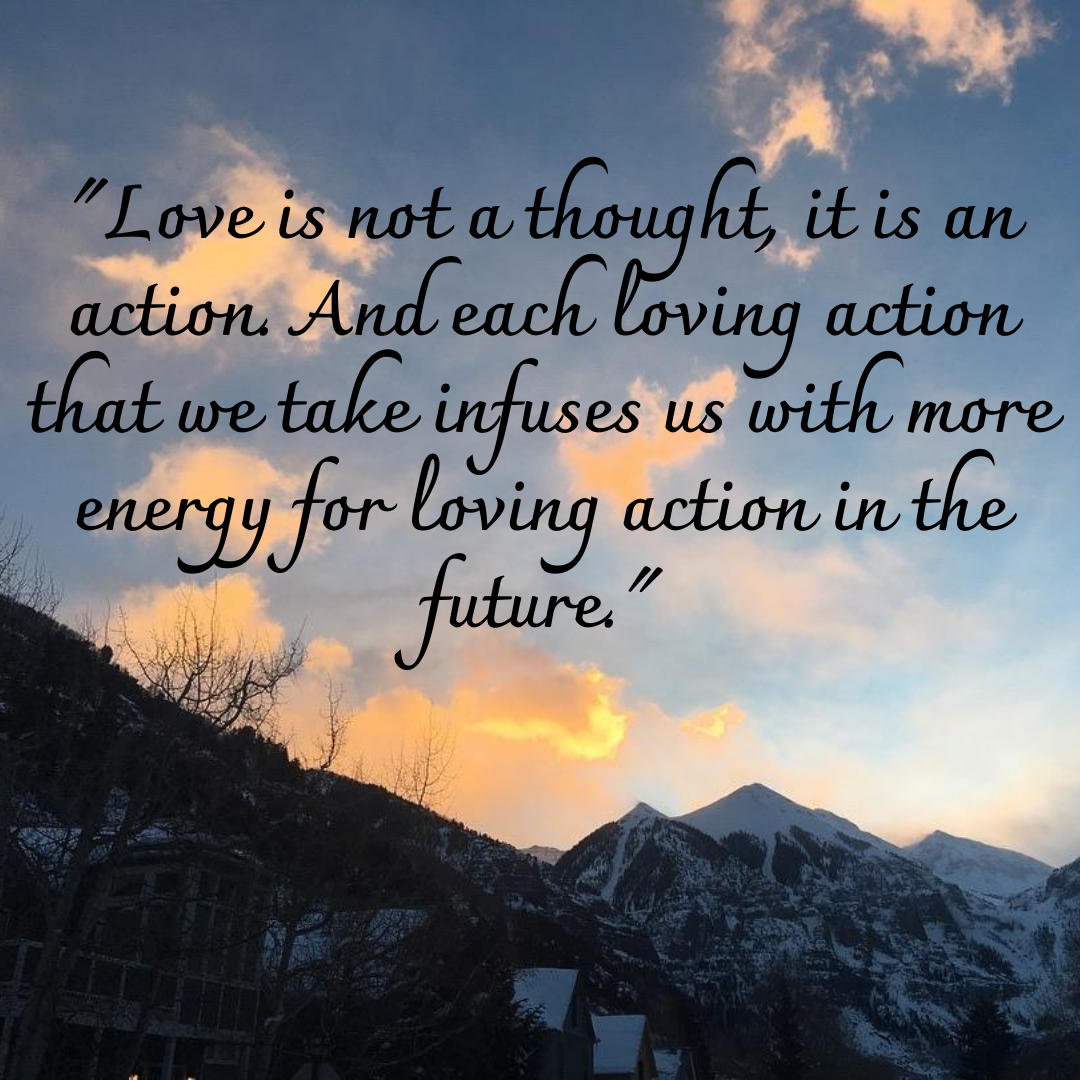 Dear friends,
I hope you all are finding moments of peace and feeling love in the simplicity of nature and the kindness of others in these interesting times. The practice of loving action can be difficult right now, it is easy to judge others and feel disconnected. This is the perfect time for us to practice connecting in other ways and feel the interconnectedness of all life. When we practice yoga we unify the body, mind and spirit. Tuning into the body through mindful movement can elevate our spirits and help us to let go of whatever is not serving us, therefore making it easier to connect with others. The hardest part is making it to our mats and prioritizing time for ourselves.
Choosing love is not always rainbows and unicorns, sometimes it looks like speaking out for what we believe in, showing passion or channeling our emotional energy into something that serves the greater good. Choosing love can look like setting boundaries, making others uncomfortable and being okay with sitting in discomfort ourselves. Choosing love takes on many forms throughout our lives and that is the beauty of it. We choose love not only for ourselves but to benefit all beings. Take the time to fill up your loving cup, whatever that may look like for you & as the love for your self fills you up, let it overflow onto those around you with loving action.
What does choosing love look like in your life?
Love,
Lovesauce Yoga
P.S. here are some black owned yoga studios that I have been following:
https://satyayogacooperative.com/
& some books that I highly recommend:
Radical Dharma by Rev. angel Kyodo williams, Lama Rod Owens & Dr. Jasmine Syedullah
I'm Still Here by Austin Channing Brown
Untamed by Glennon Doyle